Oliver Wyman advises on Aimia and Aeromexico agreement
Holding company Aimia has agreed a deal with Mexico's largest airline Aeromexico to arrange a $50 million loan from loyalty programme operator PLM, in which both entities have an equal stake. Management consultancy Oliver Wyman advised on the deal, which came just days before Aeromexico went on to file for voluntary Chapter 11 protection.
The deal could not prevent Aeromexico from filing for protection, which has been on the cards for a few months now. Aimia and Aeromexico each hold a stake in PLM, which operates the Club Premier loyalty programme in Mexico, and the pair is altering its Shareholders Agreement to deliver value for Aeromexico shareholders.
More specifically, changes have been agreed for the commercial agreement between Aeromexico and PLM, extending the term of association all the way to September 2050. Using this long-term relationship as a base, Aeromexico has secured a $50 million advance from PLM via pre-purchased award tickets.
Back in May, intercompany credit channels were already used to offer Aeromexico a $50 million loan, and this new arrangement now takes the total credit amount to $100 million. As per a statement, Aimia and Aeromexico are also involved in leveraging other aspects of PLM's solid financials and liquidity to deliver additional value for shareholders.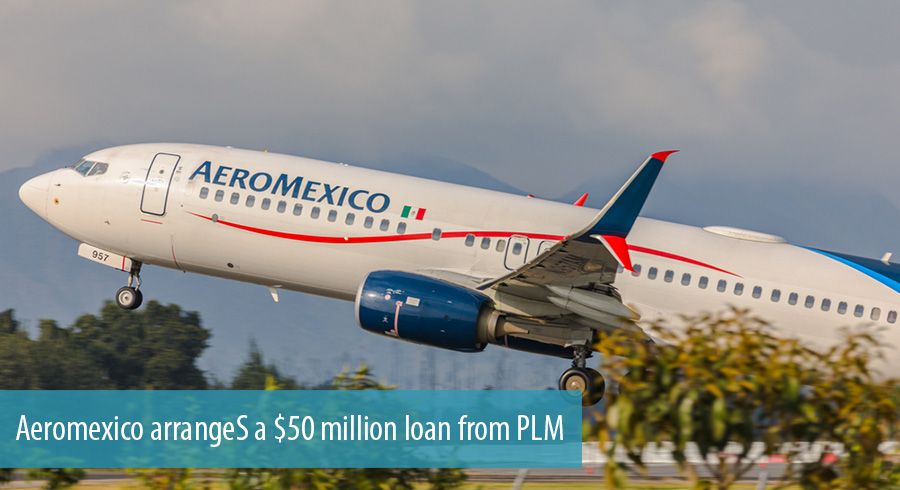 Also part of the agreement, which was supported along the way by consultants from Oliver Wyman, is the option for Aeromexico to buy out Aimia's 49% share in PLM for $400 million – complete with cash and interest on any third party debt – any time over the next seven years. Aeromexico made a bid for Aimia's stake in PLM back in 2018 as well, although the move was rejected by Aimia on the grounds of low valuation.
Aimia's CEO Phil Mittleman indicated that PLM will be an invaluable asset for Aeromexico going forth, stating "We are very pleased to be in a position to utilize the robust cash flow and financial attributes of PLM to support our airline partner during this challenging time. Looking ahead, we believe PLM will serve an instrumental role in assisting Aeromexico to incentivize their best revenue-producing customers to continue flying with them as well as provide a competitive differentiation to attract and acquire new customers."
Aeromexico CEO Andres Conesa reassured customers that their interest remains the focus. "The terms of the agreement are beneficial to both parties. But the customer is at the center of the expanded relationship. Customers will benefit from a more relevant and agile program that represents the best option to reward loyalty both on the ground and in the air in Mexico and around the world across all destinations Aeromexico serves. We are looking forward to implementing the newly agreed terms to drive additional customer loyalty and benefit both companies," he said.
Aeromexico is among several airlines in the region to have filed for protection under the circumstances, as travel numbers dwindle amid fear of infection. Studies have shown that the aviation industry in Latin America could take up to six years to resume 'normal' revenue streams, and many airlines have been forced to file for protection. This includes the largest airline in Latin America – Latam – as well as the region's second largest airline Avianca.