Alongside the high level appointment of Julieta Suárez in Miami and Juan José Tirado in Peru earlier this year, Llorente & Cuenca's establishment of an advisory board in Argentina plays into a long line of Americas focused moves.
The firm, which began operations in Argentina in 1998, is the main communications, public affairs and reputation management consultancy in the country. Madrid-headquartered Llorente & Cuenca have appointed ten business professionals, influencers and thought leaders to its advisory board based in Buenos Aires. The board will be chaired by Deloitte's CEO Miguel Maxwell in a rare move that shows rival firms interacting for the benefit of the country.
Maxwell has been with the Big Four consulting and accounting firm since 2005 and became Managing Partner for Argentina, Paraguay and Bolivia in 2011. He then went on to become the CEO for LATCO (Latin America Countries Organization) four years ago, with the responsibility of Deloitte's operations in 15 countries and over 7,000 professionals.
The announcement comes amid the celebrations of the firm's 20th birthday in the country, with the premier board session drawing in founding partner and current President, José Antonio Llorente.
The board will advise the Llorente & Cuenca's management team and the most senior professionals throughout the firm's Argentinian operations, especially in the identification of trends and potential challenges which will impact the firm's clients and operations.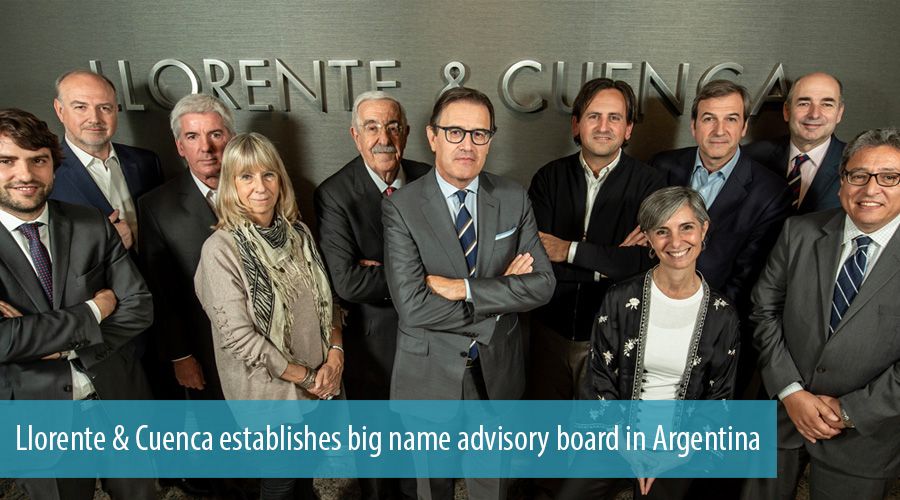 "The Advisory Board of Llorente & Cuenca is an opportunity for us to be seated at the same table by different specialized personalities from different fields with a common agenda," said leader of the board Miguel Maxwell.
The Council is made up of professionals from all walks of business life in Argentina including journalists and editors, economists, strategy and management consultants, CEOs, PR and public affairs directors and communication specialists.
They include; Luis Secco, Leandro Zanoni, Juan María Segura, Marcelo Dumanjó, Jorge Scosceria, Alejandro Tullio, Hernán Maurette, Silvia Torres Carbonell and Adela Saenz Cavia.
"The reputation and business of our clients are the core of our daily work. Miguel Maxwell, with more than 35 years of experience after having been CEO of Deloitte LATCO, and the different personalities that make up the Council will allow us to strengthen our transformation and evolution in the Argentine market," said Mariano Vila.
Finally, José Antonio Llorente said of the new board; "The possibility of having an Advisory Board in most of our operations highlights our offer of services to our customers, but above all we believe that it professionalises even more the markets where we work".
Llorente & Cuenca's Latin network spans the entire continent. With offices spread throughout Buenos Aires, São Paulo, Rio de Janeiro, Bogota, Santiago de Chile, Quito, Miami, New York, Washington DC, Mexico City, Panama City, Lima and Santo Domingo, the firm is certainly a formidable force in the region. This was recognised this year at the annual Stevie Awards where the firm walked away with 12 trophies.