Anthesis adds Bogota-based ConTREEbute to Colombian business
Anthesis has boosted its presence in Colombia through the merger of its local team with ConTREEbute, a sustainability and digital company based in Medellín and Bogotá.
With over 1,300 experts, Anthesis is one of the world's leading sustainability consultancies. The firm entered the Latin American market in 2019 through its merger with Lavola, a Spanish firm that also had offices in Colombia and Brazil.
With the addition of ConTREEbute, Anthesis now significantly expands its Colombian team with around 70 consultants and staff, operating from offices in Medellín and Bogotá.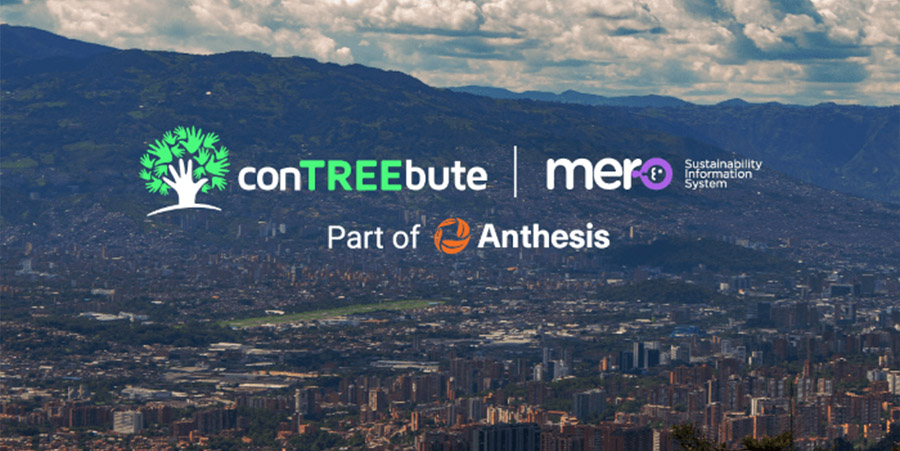 Established in 2009, ConTREEbute helps companies and individuals offset greenhouse gas emissions by planting trees in different parts of Colombia. The company serves organisations across sectors, such as energy, financial services, manufacturing, food & beverage, and retail. Some of its clients include Grupo Éxito, Ecopetrol, Grupo Aval, Grupo Argos, Nutresa, Corona, GreenLan, and Triple A.
ConTREEbute also is the owner of the MERO solution, an ESG data-focused software-as-a-service (SaaS) tool that enables organisations to integrate sustainability into their business strategy and close the technological gap in the management of ESG information. MERO will be integrated into Anthesis' portfolio of solutions.
"This agreement further cements the confidence of Anthesis in Latin America," said Chris Jones, Chief Development Officer at Anthesis. "We are delighted to welcome ConTREEbute to our team."
The deal is the first transaction for Anthesis since it was acquired by global investment firm Carlyle in June, and 20th since 2013. This year the consulting firm already acquired three other companies: Australian sustainability advisory firm Ndevr Environmental, ESG advisory firm Wallbrook, and creative change agency Charlescannon.
Commenting on the joining of forces with the global player, Juan Luis Botero, the Chief Executive Officer of ConTREEbute, said, "We are very excited about this merger; we see in Anthesis the best ally to grow with and a global platform to share our expertise and expand our MERO solution into. We can collectively drive transformation towards a better future as one team."