PwC celebrates opening of Latin America's first Center of Artificial Intelligence
Global professional services firm PwC has launched the Artificial Intelligence and Applied Analytics Center in Chile. The center, which is to be the first of its kind in Latin America, was announced in August at an event in Santiago's Ritz Carlton Hotel and opened earlier this month.
The opening of the center solidifies the arrival of Industry 4.0 technologies – including Artificial Intelligence and extending to blockchain, Internet of Things and big data analytics – to Latin America. PwC has been one of the driving forces of the broader adoption of AI globally, and believe that Chile is ground zero for the technological revolution in Latin America.
Latin America as a whole has however been sceptical of the arrival of these next-gen technologies due to the instability and inequality present in the region. As many Latin countries are considered emerging economies – or perhaps it is more correct to say that in Latin America, emerging economies live shoulder to shoulder with developed ones within the same country – the fear is that the brunt of any repercussions will be borne by the poorer population.
Federico Morello, the Leading Partner of Consulting at PwC Chile has opened up about the center, why the global firm chose Chile, and attempts to quell fears of the AI takeover. "We [at PwC] understand that this technology must be a central part of each company's corporate strategy and must support all decision-making processes within companies to sustain revenue growth and optimize operations."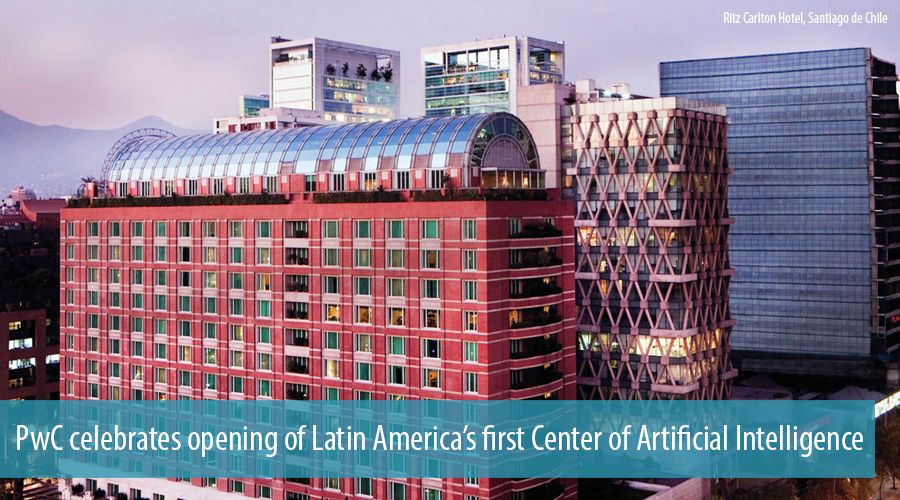 The state-of-the-art center itself will house a collaborative of technical experts with extensive knowledge of the emerging industry. "Our team of professionals brings together specialists with different technical knowledge (data scientists, analysts, etc.); as well as we have specialists by industry and specific business processes," Morello said. However, given the particularities and specific problems that our customers have, we have incorporated additional alliances that allow us to increase the field of action."
When considering why PwC chose Chile for the new center, Morello said that the country was the most able to service the firm's clients. "At PwC we understand that Artificial Intelligence is one of the essential emerging technologies that will strongly modify the world in the future. Likewise, we understand that this technology must be a central part of each company's corporate strategy and must support all decision-making processes within companies to sustain revenue growth and optimize operations."
He continued; "Under these principles, from PwC Chile we understood that the best way to collaborate with our clients to move this path towards the adoption of artificial intelligence was through the creation of the Center that would gather the necessary capabilities and that could be offered to all of them."
Job losses?
When considering the impact of AI on workers across the region, Morello said that he did expect job losses to emerging technologies, jobs with personal characteristics would prevail. He cites abilities which will be almost impossible to automate such as judgment, imagination, creativity, emotion, ethics, and critical thinking shining through in the AI era.
"Without a doubt, there will be many jobs and trades that will be automated and, therefore, eliminated, either through Artificial Intelligence or other emerging technologies. In this aspect there will be some jobs more likely to be replaced than others," Morello said. Considering jobs which the aforementioned characteristics lend themselves, he continues, "Those jobs … will have more possibilities of subsisting. For them, Artificial Intelligence will probably become an ally that will allow them to make better decisions and thus better perform their work, focusing at the same time on activities of greater value."
In addition, Anand Rao, Leader of Innovation and Artificial Intelligence of PwC Global and international exhibitor of the opening event, explained the competitive advantages of the use of AI alongside other emerging technologies in companies, governmental organizations and the impact this has on society. "Artificial Intelligence is something that is already happening, it is not the future as many think, but the present, it is a tool that changes all sectors of the industry and business models," he said.